Hydrotec Water and Environment Engineers GmbH
Consulting – Planning – Research – Development
Hydrotec is a consulting firm focusing on the analysis of quantitative and qualitative aspects of water resources systems and environmental issues as well as data ascertainment, planning of water resources management projects, project management, public relations and the development and marketing of water resources management software.
Our clients are federal or state ministries, state agencies, public water authorities and water boards, district and local administrations as well as expert offices from Germany and from countries all over the world.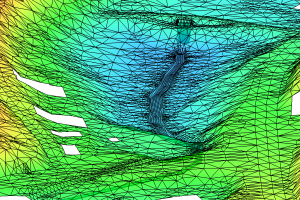 Flood Protection & Warning
Software and Web development
Our software products and services
Hydrotec develops and distributes complex and powerful simulation models and software tools. With many years of experience in the use of geographical information systems and data base systems we have evolved into experts in the application of these tools to the discipline of water resources management.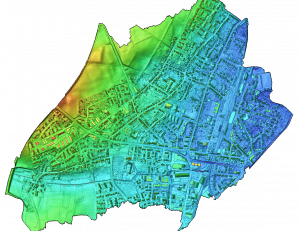 HYDRO_AS-2D performs 2D modeling of water bodies.
The procedure integrated in HYDRO_AS-2D is based on the numerical solution of the 2D current equations with Finite-Volume discretization. In addition to 2D current simulation, HYDRO_AS-2D can also simulate pollutant and sediment transport. The bed changes as a result of sediment erosion and sediment deposition are modeled.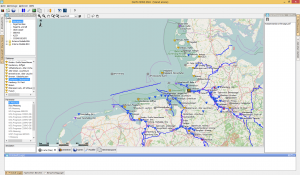 Delft-FEWS Systems
In 2008 Hydrotec decided not to develop its own forecast software, but instead to build prediction systems for clients based on Delft-FEWS. In September 2010, a contractually agreed partnership was signed with Deltares, which allows Hydrotec to issue as a so-called intermediary Delft-FEWS licenses to end users.
So far the following projects are completed or in progress. For the project implementation Dr. Schwanenberg, Deltares, was brought in as a partner. For the maintenance projects Deltares covers the second level support.
About us
Founded in 1981 Hydrotec today has about 55 employees in its two offices at Aachen and Essen. The Hydrotec team includes highly qualified civil engineers, geographers, physicists, biologists, mathematicians and computer scientists. The wide range of knowledge facilitates interdisciplinary work and is frequently complemented by partnerships with other consulting firms. Hydrotec is a company that takes on trainees. Technical personnel for graphic design, cartography and reporting complete our team.
Our international partners
In order to complete our palette of software-programs, we contracted commercial partnerships with highly qualified and well known software developers. Our customers' benefit is to get high quality software-tools combined with Hydrotec's expert knowledge on water management and software development.
Esri Deutschland GmbH
Ringstraße 7
D – 85402 Kranzberg
www.esri.de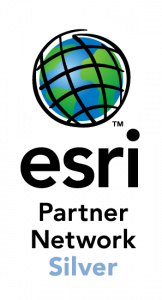 More information about our partnership with ESRI in german: read more…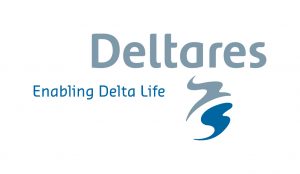 More information about our partnership with esri in german: read more…

More information about our partnership with AQUAVEO: read more…